Flight Plan for Retirement
When it comes to retirement, you should aim for nothing less than a first-class experience. We designed our Flight Plan for Retirement to help your career conclude with a smooth landing — so you can reach your ideal destination with confidence.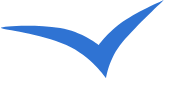 Step 1.
Arrival
Where has your financial journey taken you? How long is your retirement runway? Let's have an honest conversation about where you've been, where you'd like to go and what really matters.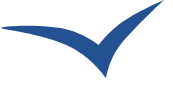 Step 2.
Ascent
No one should carry baggage into retirement. Once we know you and your unique situation, we'll get to work crafting a customized strategy that can help propel you into your next chapter.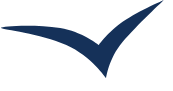 Step 3.
Altitude
Prepare for takeoff! With your approval, we'll put your Flight Plan for Retirement in motion. Regular check-ins and maintenance will help keep your retirement in rarefied air.
We offer services in these three areas:
Grow
Prepare for retirement by putting your hard-earned assets to work.
How?
Retirement Income Strategies
Wealth Management
Annuities
Investments
IRA/401(k) Rollovers
Preserve
Preserve the assets that can help you live the retirement you've always imagined.
How?
Asset Preservation Strategies
Life Insurance
Tax-Efficient Strategies
Long-Term Care Strategies
Give
Provide for the people and causes you care about the most.
We can also refer you to professionals who provide the following services:
All investments are subject to risk including the potential loss of principal. No investment strategy can guarantee a profit or protect against loss in periods of declining values. Any statements referring to growing your income are not a guarantee or prediction of future performance. Any references to protection benefits, guarantees or lifetime income generally refer to fixed insurance products, never securities or investment products. Insurance and annuity product guarantees are backed by the financial strength and claims-paying ability of the issuing insurance company.
Neither the firm nor its agents or representatives may give tax or legal advice. Individuals should consult with a qualified professional for guidance before making any purchasing decisions.
Ready to take
The Next Step?
For more information about any of our products and services, schedule a meeting today or register to attend a seminar.